If you have a newborn but love going to the beach, when can I take my baby to the beach becomes an intriguing question. There is a lot to worry about since this will be a new environment for the little one, and you want to make sure you exercise the utmost care while they are young.
So, before making such a decision, you should know that it involves several important factors. Most of these factors relate to the baby's age and health concerning water safety. 
According to the American Academy of Pediatrics, one-year-olds or younger children shouldn't be put in formal water safety programs. This is because the program lacks adequate scientific awareness to ensure its credibility.
However, you won't take your child straight to the ocean and start giving them swimming lessons. The initial process begins in the pool's calm waters, far from raging waves, jellyfish stings, and undertows, among other hazardous things.
Baby Center also explains that kids aged two months or younger have a less active immune system. Therefore, it would be dangerous to put such an age set into formal water safety programs.
It's advisable to first seek medical advice before taking children aged two months to one year into open water environments.
Below are some of the factors that you should consider before taking your baby to the beach:

• Your child's health

• Their immune system status

• Heat and sun exposure

• And the safety of the water.
Those are some of the most important considerations any parent with a newborn should consider before bringing their baby to the beach. It helps you understand the possibility and risks of having fun with your child during beach time.
When Can I Take My Baby to the beach?

Your baby's skin is very delicate and needs optimal protection at all times. And regardless of a sunny day, your child's skin is still vulnerable to sunburn.
Therefore, children aged six months old or younger shouldn't be exposed to the sun. You should ensure that they are under a shade at all times when going to the beach.
But if they are older than six months old, you should provide shade for them during the hottest times of the day. Dressing your baby for the beach is also another area of concern.
You should avoid any form of nylon clothing because the sun's heat might cause them to sweat a lot. Cotton clothing is highly recommendable if you are taking your child to the beach.
Also, ensure that both their feet and arms are covered or dress them in a UV sunsuit. You can also find comfortable and appropriate glasses for your baby to wear to protect their eyes from the sand and sun.
What you'll need

Going to the beach requires you to be adequately packed for the adventure ahead. There are things that you can't dare leave at home because you'll end up ruining the whole experience of having fun.
The following are the necessary things to carry when going to the beach with your baby:

• Towels – These are highly necessary and the most prominent items to carry to the beach. Ensure that you bring an adequate supply with you because towels get sandy and damp quickly.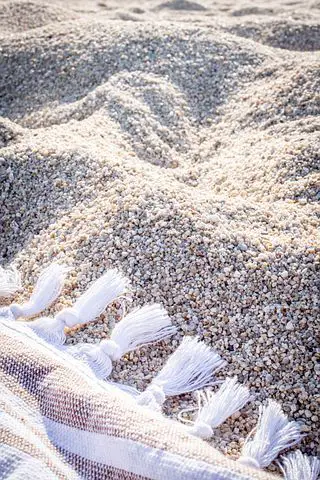 • Umbrella / UV sun Tent – Regardless of the sun's state, you need to carry an umbrella or a UV sun tent when going to the beach. This ensures you safeguard the baby and yourself from unnecessary heat.

• Picnic Blankets – These are also highly essential, especially for the babies. Picnic blankets offer great sitting convenience but also protect your baby from the sand on the beach.

• Windbreak – This is what you need, especially if you have a toddler that loves to wander around as it helps you keep track of them. Also, a windbreak offers you and your family optimal privacy while protecting you from the wind.

• Food and Water – Because they are exposed to various activities and fresh air, your baby gets hungry quickly. Therefore, ensure you bring enough food and water to rehydrate in case they sweat too much.

• First Aid Kit – Not that we'd wish something terrible to happen to your baby, but you should know that accidents are inevitable in some cases. Therefore, it would be best to pack a first aid kit and bring it with you when going to the beach with your baby.

• Beach ball, Spade, and a Bucket – Your baby will be in the open and exposed to the beach's many activities. They need to have access to one of the above equipment to have fun on the beach.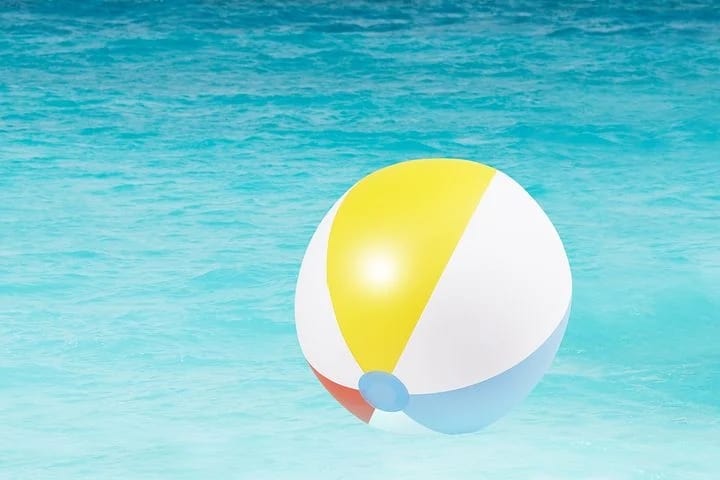 • Floating tools – If your baby is regularly visiting the waters, they need to have a floating swimsuit or a rubber ring. Also, ensure that you don't leave their side when they go to open waters – stay close.
With that in check, you only need a camera now to capture beautiful moments with your baby on the beach. Such memories are sentimental as they grow older and learn more about beach life.
How Can I Keep My Baby Safe on the Beach?

For your baby to have some good time on the beach, you'll need to keep some safety points in mind. Once you've arrived, ensure that you pick a spot that's clean and not too busy for your baby's convenience.
Here are some tips to help you keep your baby safe when going to the beach.

1. Cover Up from the sun

You'll need to protect your baby from the sun's heat by covering them up. According to the Skin Cancer Foundation, it would be best to use a sun hat or a wide-brimmed bonnet to protect your child's delicate skin from the sunlight.
When you do this, you protect your baby's face and neck skin from the sun's heat. Moreover, your child will look cute and adorable with a sun hat on, another moment to capture on camera.
Hydrate



Like you, your baby also needs some significant amount of water to stay hydrated on the beach. If they are crawling or walking around a lot, they'll even sweat a lot, considering that they are now under the sun.
The National Health Service explains that hydration for babies on the beach depends on their age. If yours is still breastfeeding, you'll have to give them more breastfeeding time while on the beach. 
But in general, you must encourage the spirit of drinking up whenever you are on the beach with your baby and family. 
Employ a Shade



Besides covering up your baby with appropriate clothing, you also need to consider some shelter from the sun for them to sit or lie down. You can carry a UV sun tent with you or use any refuge from the sun's heat that the beach provides.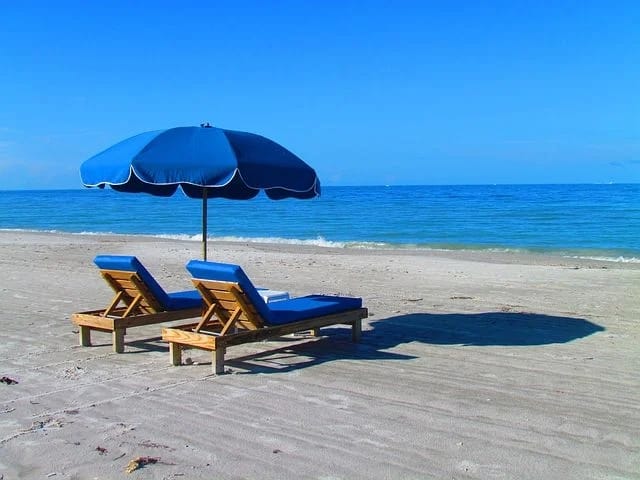 Either way, a shade helps keep your baby cool, which is something of utmost importance. This is especially necessary when the sun is hotter, which is between 12-3 p.m.
Select Appropriate Beach Time



Unlike grown-up, not every time is beach time for your baby. They don't yet have the tolerance or skin resistance that you have from such an environment.
So, the least you can do is help them adapt by creating a favorable environment for them. Choosing your beach time is one of the most important things you could do for your baby. 
And as the American Academy of Pediatrics explains – sun intensity is at its peak between 10 a.m. to 4 p.m. The organization advises that it would be best to stay away from the sun's exposure at such a time range.
For your baby, such as the time to keep them under shade to ensure they don't get a sunburn.
Cool Your Baby



Your baby needs some fresh cooling air when on the beach, especially if you want them to take a nap. The beach breeze can help you with this, and it's one of the most luxurious things your baby needs when on the beach.
But apart from the breeze, you can also use a compact portable fan to help your baby cool down and have a comfortable nap. Such cool air circulation helps your child hydrate and feel less tired. 
Be on Guard



To keep your baby safe on the beach, you need to keep a close eye on any signs of danger. Here, you need to consider your child's health and watch out for any symptoms they have that might be indicating a problem.
Check whether your child has a dry mouth, listlessness, or dark yellow urine, among other abnormalities. If so, you need to seek some medical attention before things escalate quickly.
Besides that, you also need to be vigilant of where your baby goes to when on the beach. Ensure that they don't crawl or wander off to the open waters or the raging waves because they can easily get pulled in. 
Lastly, they shouldn't be exposed to large amounts of sand. So, make sure they are always on the picnic blankets to avoid any beach sand complications.
Have Adequate Beach Blankets



If you are unaware, some babies are not fond of the beach sand. The funny thing is that you won't realize until they go to the beach.
Therefore, it's necessary to pack enough beach blankets so that your baby doesn't miss out on having fun at the beach. Baby Center suggests beach blankets are the best utilities to keep your baby away from the beach sand.
Consider sunscreen



This might seem impractical and unsafe to your baby's skin health. However, the U.S. Food and Drug Administration explains that it isn't a bad idea to apply sunscreen with an SPF of 15 on your baby.
This is mostly necessary if beach you are at doesn't have any shelter to protect your child from the scorching sun. Note that your baby doesn't need to tan, please.
Utilize Sunglasses



As explained earlier, sunglasses offer your baby optimal protection against the sun's UV rays. Your child is still young at this point, and direct, intense sunlight isn't a good thing for their eyes.
According to March of Dimes, your baby can't block harmful UV rays as you do. So, ensure that you carry for them sunglasses for your baby, which is also another cute image to capture when they are wearing them.
Carry a First Aid Kit



Although it's our last tip on how to keep your baby safe on the beach, carrying a first aid kit isn't the least consideration. Remember, accidents happen, and the best way of first addressing them is to have a first aid kit with you.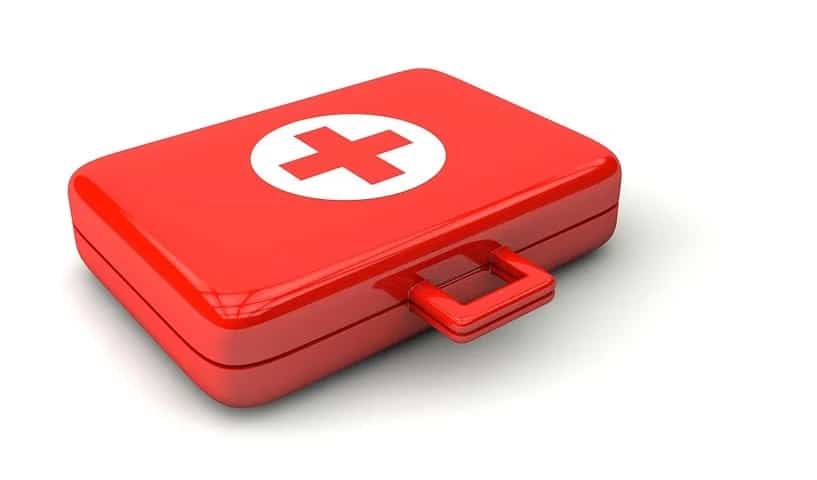 It will help you to stabilize any severe injuries before seeking further medical assistance. Besides that, you can quickly treat your baby's minor injuries without necessarily having to leave the beach.
Regardless of the place you go with your baby, you should always make it a routine to have a first aid kit close to you.
Conclusion

As you've seen, there are several essential things to consider before taking your baby to the beach. As parents, safety should be the first concern before anything else.
Pack the necessities that you know your child might need during this time. Also, make sure that you consider the above baby hacks and tips when going to the beach.
Such information will help you leverage on the beach time with your baby. Similarly, it's good to remember that this is a new experience for your baby.
Therefore, they need your support before they can even get accustomed to spending time in such spaces. Beach time with your baby is a great experience, and any parent would love to show their baby's skin to the beautiful sand and breeze.
With the above detailed preparations and safety tips, it's very possible to safely enjoy optimal beach time with your baby. It's the perfect start to summer time love with you and your baby.
They get to experience a new environment safely and in a fun way. But most importantly, you get to be with them all the way.